Nejdecká posila
Petra Rosolová vybojovala 2.místo v singlu
(na fotce se svojí přemožitelkou Sinead Chambers ze Severního Irska - GRB).
Petra
a její mixpartner Brian Dignam (IRL).
Nádherný
úspěch
Peťula doplnila 5-8.místem v mixu a ve čtyřhře žen společně se Siobhan Grehan (IRL) skončily v 1.kole.
Cesta za stříbrem:
- volný los
- A.Richards 2:0 (21:12,21:13)
- A.L.Ryan 2:0 (21:11,21:19)
- C.Black 2:1 (22:20,17:21,21:13), přemožitelka J.V.King[1]
- S.Chambers[2] 0:2 (12:21,5:21)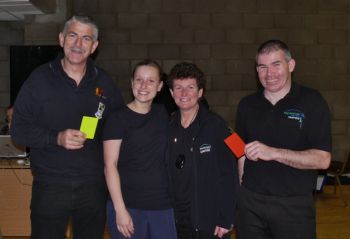 Petra a rozhodčí turnaje.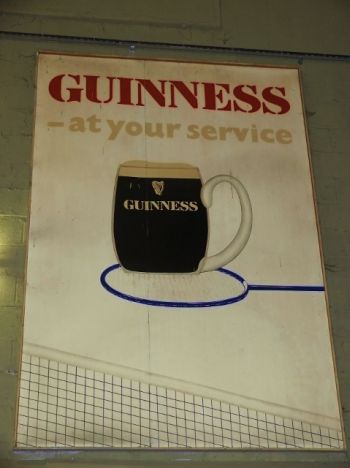 ...typicky irské!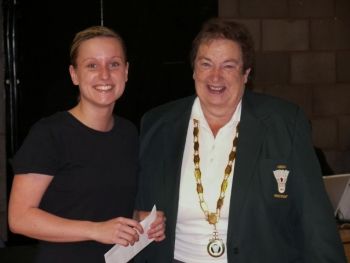 Petra dostala ocenění od prezidentky Ulster badminton klubu.
Převzato z
www.leinsterbadminton.com
Ulster's Sinead Chambers was in the first of her finals against Ailesbury and Czech Republic's Petra Rosolova. Sinead and Petra played some competitive badminton but Sinead took her first title of the afternoon. On behalf of Leinster Badminton, I would like to wish Petra "Bon Voyage" as she returns home after 4 great years of living in Dublin, she will be sadly missed by many of her "Badder" Dublin friends.
Převzato z
www.ulsterbadminton.com
Sinead close to 3 titles on home turf!
In the last match of the finals day in the Ulster Senior Open, Sinead Chambers and younger brother Ciaran just lost out to Leinster pair and top seeds Daniel Magee & Fiona Glennon. The scores were 18-21, 21-15 & 16-21.
Earlier on during the finals day, Sinead teamed up with Leinster player Jennie King to defeat their biggest rivals Pauline Glennon & Fiona Glennon, 21-18, 21-15. Sinead also won the singles title beating Petra Rosolova, 21-12, 21-5.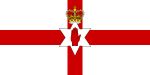 The Ulster Senior Open was held at the National Badminton Centre, Lisburn on the 15-16 October.